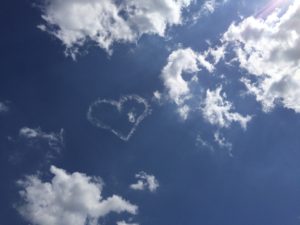 Sunny days, blues skies . . . summer is (almost) here!
With the school year coming to a close, it's time to sit back and relax . . . and figure out how to spend your free time this summer. Regardless of how busy you might be, make sure to make time for your art. Whether its jotting a few lines of a new poem down in your journal or pulling out your sketchbook for the ride home on the train, even small moments of artistic creativity can be reenergizing. More importantly, these little artistic escapes can be a chance to get ideas down on paper that will later evolve into larger works.
Have more time to spare? Think about ways you can expand your artistic interests. Many museums, from the National Gallery in Washington D.C., to the Museum of Fine Arts in Houston, recruit high school students as volunteers. This can be a great opportunity to learn more about art history and museum studies while also enjoying acclaimed works of art. These works might inspire your next drawing or a character or scene in your new short story. Check out the museums close to your home to see what opportunities might be available.
Prefer more hands-on art creation, or want to work with younger children? You can also seek out volunteer organizations that sponsor arts programming in different communities. Organizations, such as Art With A Heart out of Indianapolis, offer a wide variety of programming and are looking for volunteers across their calendar.
As we all know, summer is very short, so you have to make the most of it! The more art you incorporate into your summer schedule, the more enriching a season it will be.
Have a neat arts-related opportunity you'd like to share with your fellow high schoolers? Tell us about it!